Hi, I'm Marie and I craft over at Make and Takes. I'm happy to be joining the ornament fun over here at Craft Snob! Today we're making a ribbon wreath ornament complete with a few jingle bells. I've crafted these fun ribbon wrapped bells before, but we're using green ribbon and red bells to give this ornament the resemblance of a Christmas wreath.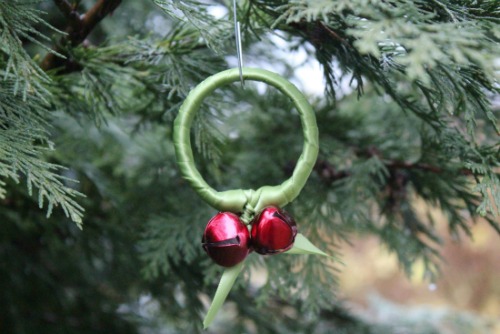 Supplies for Ribbon Wreath Ornaments:
2-3 inch ring, mine is a shower curtain ring

4 feet of green ribbon, best to have the ribbon 5/8 in. width

3 red bells

scissors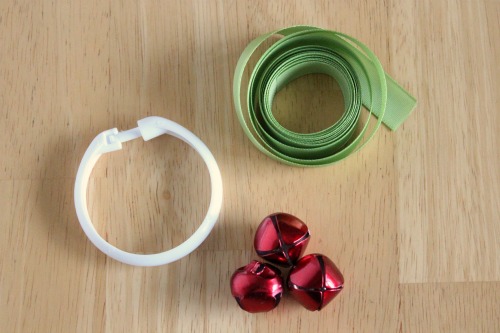 1. Wrap your ribbon around and around the ring until it's all covered in ribbon. Tie off the ends together in a knot.
2. With the ends of your ribbon, thread on your bells. Tie them together in a knot again after the bells have been added.
3. Trim your excess ribbon and it's ready to hang!